Dror Bar-Natan: Talks: Oporto-0407:
Knots in Lisboa
July 14, 2004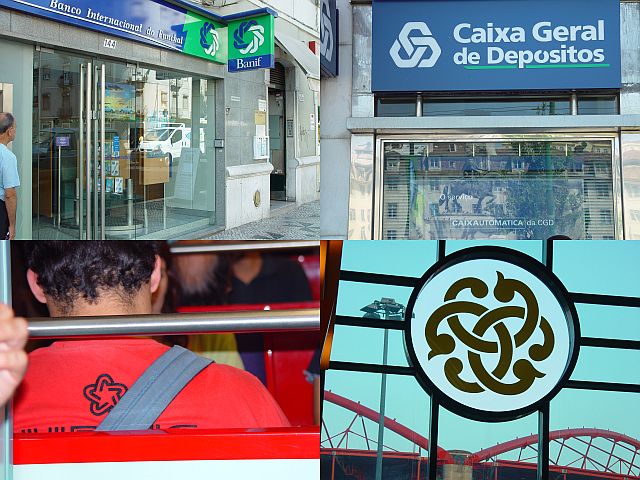 full size (1280x960)
Humans think knots are natural: the pictures above, of two bank logos, a man in a subway car wearing a United States Bicentennial logo shirt, and a shopping mall logo, were all taken within one day in Lisboa, Portugal. (These are a T(8,3), a 31, a 51 and an L6a4).
Also visit: Banco Do Brasil, A charity logo in Porto, Floor of the Stock Exchange and Door decorations in Porto,.
---
"God created the knots, all else in topology is the work of man."
Leopold Kronecker (modified)