<!NAV>© | << < ? > >> | Dror Bar-Natan: Talks:
4Tu-2
Workshop on Khovanov Homology
UQAM, Montreal, October 2005
Abstract. After quickly telling you about the new and dandy form of the Knot Atlas (joint with Morrison), I will tell you about Naot's "most general Khovanov homology" and Green's computation thereof.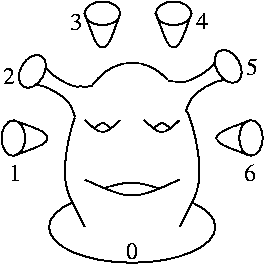 A Shrek Surface